Hotel Info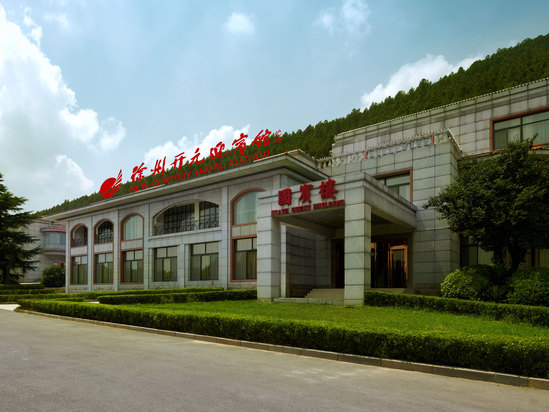 New Century Grand Hotel Xuzhou
is located in the West Bank of the beautiful Yunlong Lake - Huxi Road, with unique natural scenery.
The hotel belongs to Kaiyuan hotel group, which integrates accommodation, catering, conference, recreation and exhibition. The hotel is composed of state guest building, VIP Building, guest building and banquet guest building. It has all kinds of guest rooms with luxurious and elegant room types.
The hotel has 30 Chinese and Western restaurants, cafes, banquet halls and multi-function halls, providing special dishes with Huaiyang cuisine as the main and Guangdong cuisine and Xuzhou local cuisine as the auxiliary. In addition, the hotel also has swimming pool, dance hall, sauna, tennis court, chess room, fishing center, gym and other leisure and entertainment facilities. Spacious and comfortable environment, complete and convenient facilities, is a good choice for guests to travel, conference, leisure and vacation.
Breakfast price
: CNY128($17.9) / person
Breakfast type
: Buffet